We are looking for people across
the world who are interested in food.
Policy
We have an unbroken tradition of prducing
new culinary professionals.
Study with the latest facilities and equipment.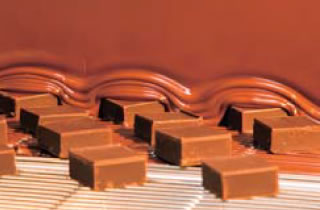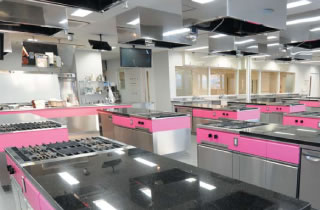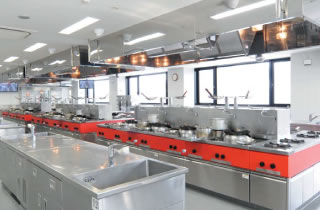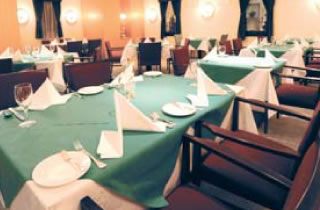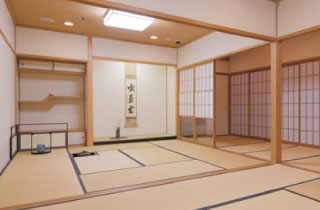 International Exchange and Overseas Students
With a proven record of 41 year's international exchange,
Koen's network extends worldwide.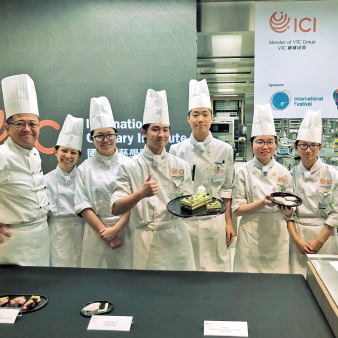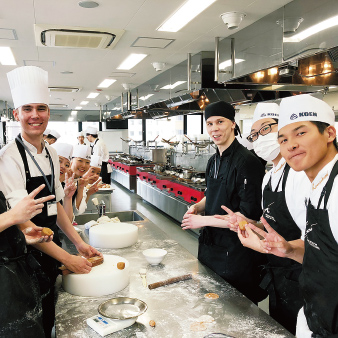 Acceptance of Foreign Students (since 1988).
We have accepted many international students from a number of differend countries
(Including short-team study and traning students.)
Guidelines for Applicants
Courses
Admission
Capacity
Matriculation
Fees
Admission Requirements
Culinary Course
DayCourse
One Year Degree
40
1st Year
¥1,299,000

Students who have complated or are scheduled to complate a high school education (twelve years).
Students identified by the school as having academic ability equivalent to twelve years of education.
Students who have sufficlet Japanese language ability to understand instruction in class (this will be checked in interviews).

2nd Year
–
Culinary
Technical Course
DayCourse
One Year Degree
80
1st Year
¥1,299,000
2nd Year
¥1,074,000
Confectionery
Hygienist Course
DayCourse
One Year Degree
40
1st Year
¥1,299,000

Students who have complated or are scheduled to complate a high school education (twelve years).
Students identified by the school as having academic ability equivalent to twelve years of education.
Students who have sufficlet Japanese language ability to understand instruction in class (this will be checked in interviews).

2nd Year
–
Confectionery
Technical Course
DayCourse
One Year Degree
80
1st Year
¥1,299,000
2nd Year
¥1,074,000
Please Contact us for more details!
FreeDial:0120-233-554